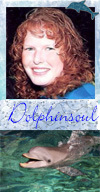 Favorites:

0

Work Like A Captain, Play Like A Pirate

posted Apr 7, 2018


by DolphinSoul




Highlights of our cruise are always Pirate Night! It is always our favorite night, but it was the icing on the cake to Meet Captain Hook and Smee!! I LOVED the photo border that the Disney photo program included with this photo to really tell the story. My husband had a shirt that says "Work Like a Captain, Play like a Pirate" and I thought it was the most perfect title, esp since Hook is a Captain AND a Pirate ;) You truly can get inspiration from anywhere to scrap!

My journaling reads:

I have never had the chance to meet Captain Hook or Smee...so I was So Excited! They were such gentlemen and well mannered. They had us yell at Peter Pan below and he got the entire atrium to sing "Hook is a Codfish..." We all threw our arms up and walked away! I thought Peter was mean and now I like Hook and Smee so Much More!

I did this for the March/April Graphic Design Challenge to use Rounded Corners on our Layout. The photo and the journaling card are all rounded.

My scanner dulled the colors, the circle at top and journaling edge are actually gold lines, not black.