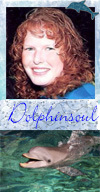 Favorites:

0

You Had Me at Rum

posted Apr 7, 2018


by DolphinSoul




Nothing like ending our awesome day at Jamaica, by it being Pirate Night, which bonus treats equal RUM in almost all desserts!!! We were supposed to be in Royal Palace dining rotation that night but its so boring for Pirate Night and we were there 3 times. They moved us to Animators Palatte which was the perfect scene for the night! All the screens posted different drawings and photos of all pirates in Disney history. So it was "Pirates in Animation"

I did this for the April My Mood Challenge, where we were to include fruit. There are apple chunks seen in the sundae and peaches on the crumble cake of the bottom right photos.

My journaling reads:

"You Had Me at RUM. Our Favorite Dinner of All, luckily able to enjoy at Animators Palette. Dessert was the best! Rum Soaked Chocolate Cake, Rum Raisin Ice Cream!"