Previous
View All
Next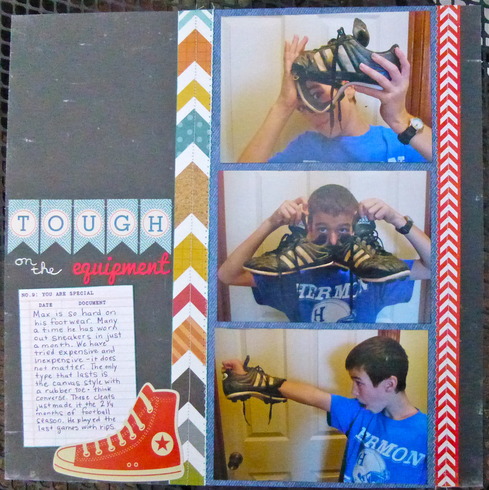 ---

Favorites:

1

Tough On The Equipment

posted Oct 24, 2014


by GlitterNGlue




My son is very hard on footwear. These are his cleats at the end of the season. He played his last games with tears/holes in his cleats.

I hand wrote part of the title and cut the word equipment on my Silhouette with Pacifico font. I stitched on the vertical borders, both a zigzag stitch to attach to the photo mat and a straight stitch up the middle for interest. I also stitched across the title stickers since they didn't seem like they were going to stick well.



This submission used products from
My Minds Eye
,
Teresa Collins
,
Echo Park
,
Simple Stories
,
Silhouette Of America
Previous
View All
Next