Save an extra 10% on your order!
Use Code JANUARY10

Wish List
Available: Only 15 left
Worth 22 points
Gi-normous bling...bigger is always better...right? You are going to love and adore these giant sized rhinestones in three fabulous colors, use them for accessorizing on anything you think needs a little more "SPARKLE"!
Have Any Questions?
Ask us a question about:
Your email address:
Message:
Up to 500 characters
---
Cardstock suggestions below are coordinated to the papers in the collection.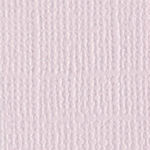 Add your own review
Recommend
All Dolled Up Giant Rhinestones
You must be
signed in
to send an email recommendation.
Size: 5" x 4" Package - 9 Stones Total
UPC: 819598011806

Previous Product
Next Product