Save An EXTRA 10% On Your Order!
Use Code EXTRA10
Log in
or
Register
for options to receive email notices when new products from The Hook Nook arrive.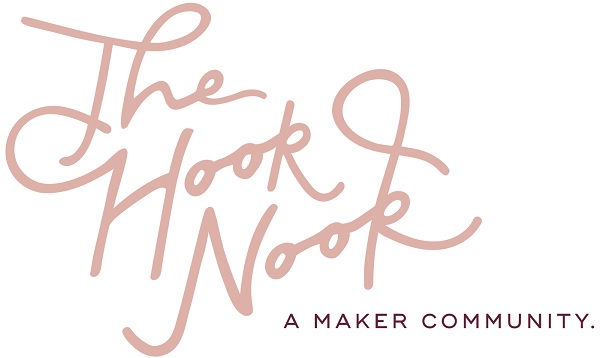 Crochet is cool again with Jessica Carey's inspiring fiber arts line, The Hook Nook. The Hook Nook has become a haven for makers of all skill levels to build their confidences in themselves and share their uplifting stories with others. Beginners and pros alike can indulge in yummy yarn textures, designer crochet hooks, and a variety of fun and functional accessories, like the Yarn Passport and Skein Savers, to take their projects above and beyond, and to curate for ultimate creativity. Customizing your fiber experience has never been so easy nor beautiful.
Want to learn how to crochet? For a limited time, receive a free Hook Nook Learn to Crochet booklet when you purchase a Hook Nook Crochet Hook and Hook Nook Yarn. Use Code LEARNTOCROCHET