When a sketch suggests a sewn circle, I like to try to think outside the box and create new ways to represent the element. I tinted texture paste with Heidi Swapp shine and spread it messily around the bottom of a jar. I then created two texturized circles in the accent turquoise color.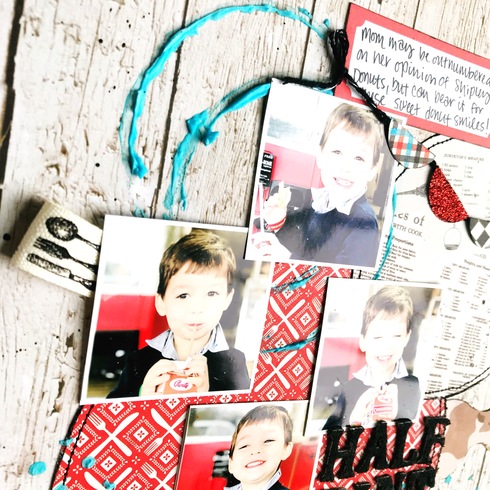 I carried this texture paste element throughout the page using the Tim Holtz polka dots stencil.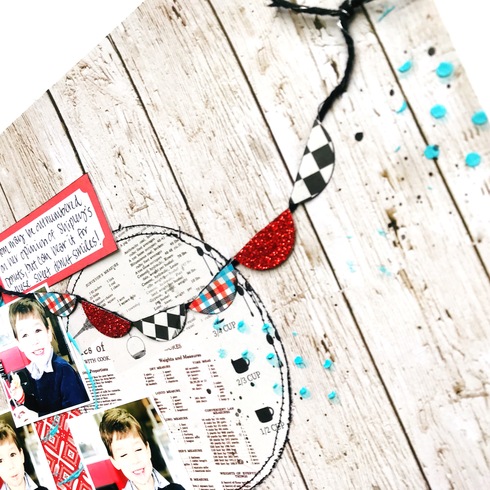 The banner was inspired by the sketch and created very easily with a simple circle punch and cutting the resulting circles. A good adhesive to adhere the twine along the back and - boom! - so much added texture and depth to your page.
I also fussy cut some of the cute icons from Paper Eleven to include as die cuts!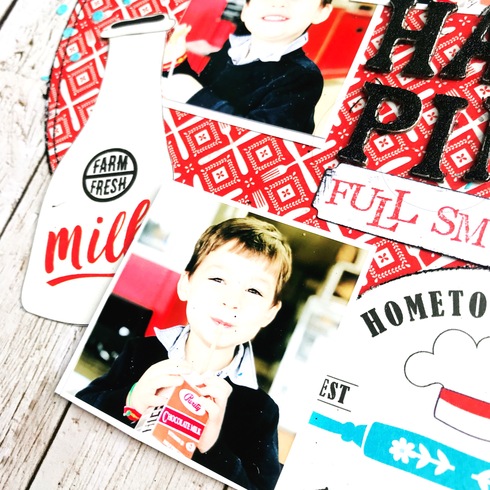 If I have trouble thinking of a good title, I will do a quick google search for a pun about my photos - such as "milk pun" or "cow pun," which is how I landed on this title!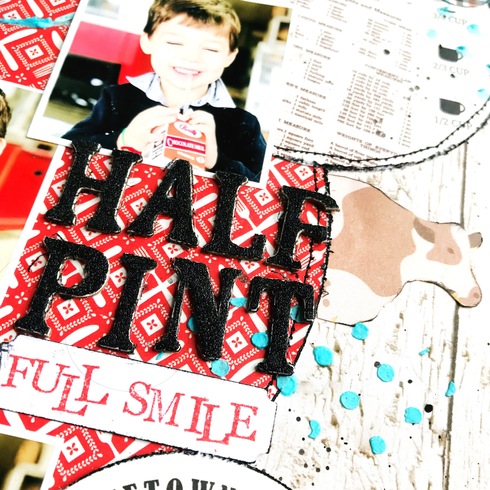 To tie in the rest of my photos from the same event, I chose one of the Authentique Papers with a very similar color palette for the background page. I also brought over circles to continue with a cohesive design.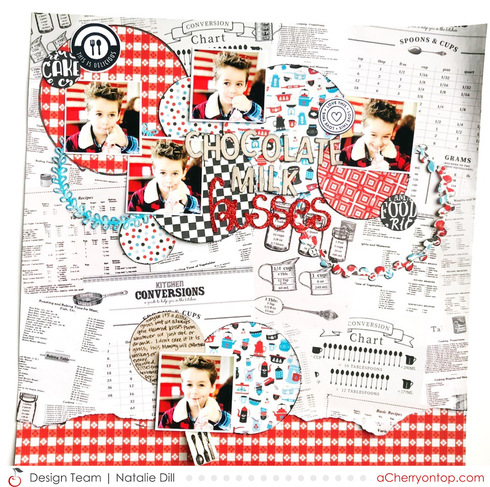 I used a couple of wreath dies from my stash to add interesting circles to my photo spread. I cut those with the turquoise papers to ensure the color accented as well as the companion page, but was not the overwhelming color choice on the layout.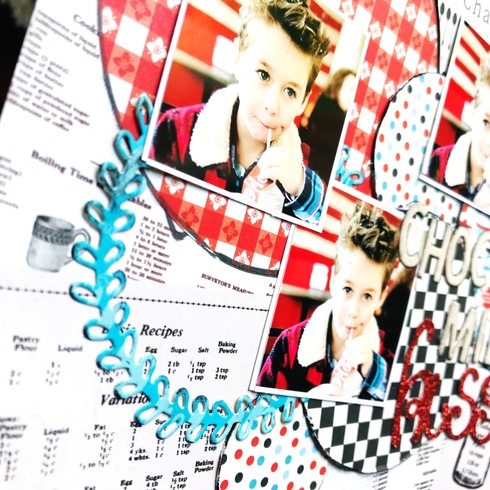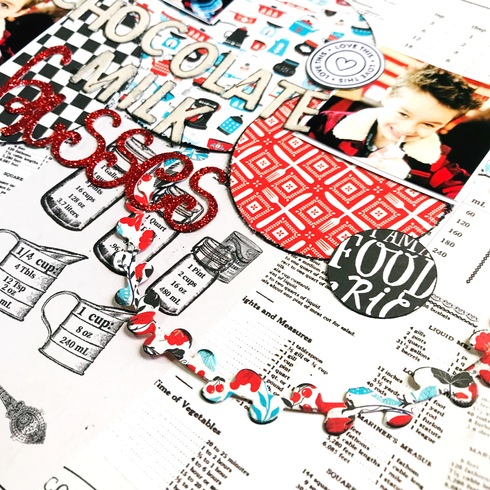 I stamped a couple of circle stamps sentiments from my stash and punched a few circles from the Authentique patterned paper to build layers among my photo strips.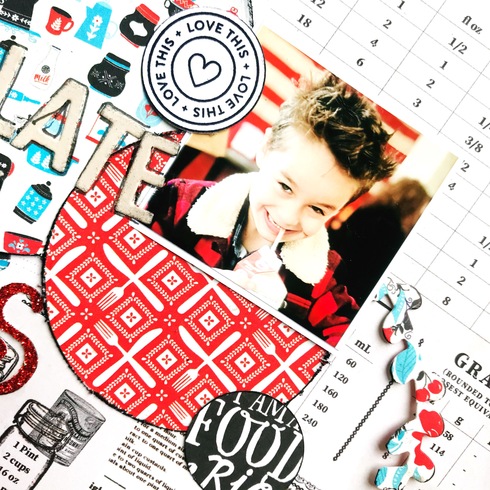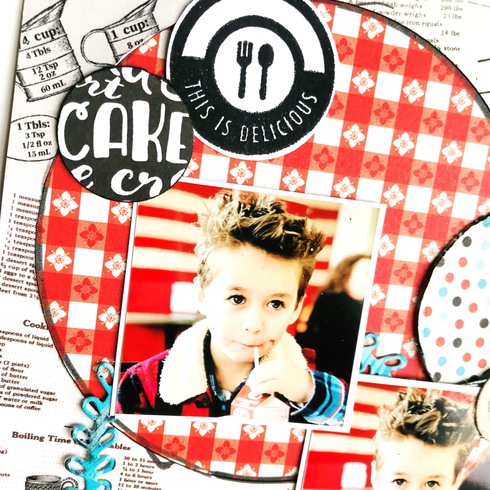 I also included my journaling on a circle with my favorite photo, to stand out in the bottom of the page.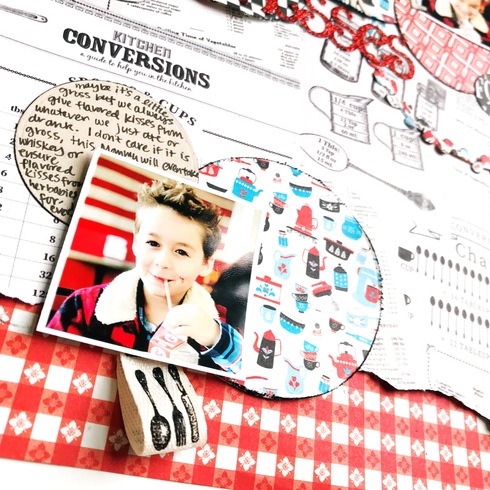 The title came easier with this page since I had used a milk title on the first, I wanted to continue that theme on this page. It actually sparked the "story" I wanted to tell in my journaling!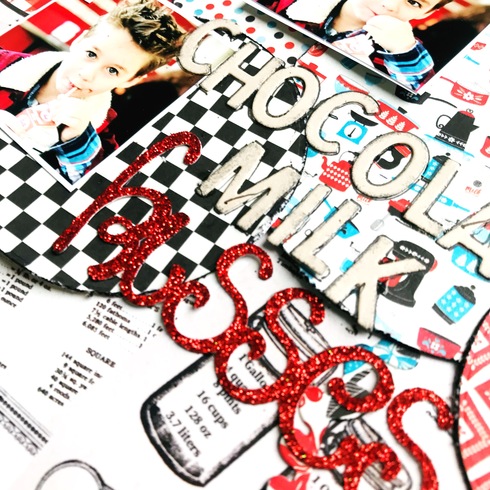 Finally, inking my circles in a contrasting black helped them to pop well off the page for depth.
I hope you've enjoyed my take on double page spreads which can also function alone! These Authentique papers are a super fun line to work with and document some deliciousness in your life. I also hope you feel inspired to make a sketch of your own by adding unique elements and mixed media!
Have a beautiful day, crafty friends!
xo DT Member Natalie
---