UPDATED: May 1, 2015
Saturday, May 2, 2015, 10am - 8pm EST
Mark your calendar and plan on joining us as we celebrate
National Scrapbook Day!
Prizes (Gift Certificates & Lots of Points!)
Fast Scraps
Games
Challenges

So gather up your supplies, clear some space, block out the day, and get ready to scrap your heart out! All you'll need for the Challenges and Fast Scraps are your favorite adhesives, papers, embellishments, tools, punches, and don't forget to have your digital camera handy!
SIGN UP TO LET US KNOW YOU'LL BE PARTICIPATING FOR PART OR ALL OF THE DAY!
---
Tons of gift certificates will be given away + 100,000 ACOT Points
our NSD 2015 online crop is sponsored by these fine companies: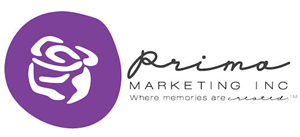 ---
CROP SCHEDULE (Eastern Standard Time)
10-11 AM Join crop hostess DN in MN for a Meet & Greet Q&A and Family Bingo this hour. You'll also be learning how to do a Monochromatic/Ombre Challenge for a layout, card, project.
11- Noon Play a scrapbooking game and participate in a Recipe Challenge with blbabe1234
12-1 PM Scraplift with Retiree3 + have fun with a manufacturers game!

1-2 PM Create a fabulous Mini Album with killarney_rose during this hour

2-3 PM emmapaige will entertain us with a Guessing Game and Dinner Challenge

3-4 PM Have some fun playing music trivia and doing a fast scrap. Music 1940-'s - 1990's. Big Band, Rock n Roll, Country ! Let's see what you know. Hostess: Charleneanne

4-5 PM Come play "I'm Going to a Crop..." with Anne-Marie (scrappinmom99) and find a new perspective on words with a Fast Scrap!

5-6 PM Join beachlover this hour to play a few games including the "How Well Do You Know Your Hostesses" game. She will also be hosting a "Traditions" challenge

6-7 PM Play "Let's Make A Kit Game" with Sara M. + Details To Make Your Pages And Cards POP!

7-8 PM May 2nd is also Free Comic Day, so in honor of all those comic geeks and super hero fans, 1scrappymom will be doing a comic book challenge. Please also join in for super-hero themed game!
---
Challenges & Fast Scrap FAQ
Challenges will be due by midnite on Saturday - May 9th, EST
Cannot be recycled (old) and cannot be previously displayed/published ANYWHERE
Cannot be entered into multiple challenges (ie: entering same layout in sketch challenge AND another challenge/fast scrap)
Entries must be posted to the corresponding Gallery to be considered to win - but please feel free to also post directly to the Message Board thread as well.
Fast Scraps must be completed within an hour from the original Fast Scrap announcement post.
Cannot be recycled - must be new/original work
Cannot be entered into multiple challenges/fast scraps
Must be posted to corresponding Gallery
---
Online Crop FAQ
What is an Online Crop?
An online crop is a huge event hosted by A Cherry on Top incorporating scrapbooking, games, challenges, fast scraps, PRIZES, chatting with other members and all around FUN! For more informaion read this article.
When is ACOT's Online Crop?
Our crop is May 2 from 10AM - 8PM, EST
Where is ACOT's Online Crop?
It's right here in a special NSD Crop Forum (available soon) on our Message Board created just for this event. All activities, schedules, classes and events will be taking place in this Forum.
How do I sign up for ACOT's Crop?
That's easy! Simply post to this Message Board thread stating that you'll be participating in our crop.

How can I participate in ACOT's Online Crop?
Simply show up in our NSD Crop Forum during our crop and join the many other croppers at one of our events. You may come and go througout the weekend, participating in one or more crop events of our choosing. We suggest you review our crop schedule before our crop starts so that you won't miss a thing! Our schedule of events will be posted prior to the crop in our Crop Forum.

What types of events will be going on at the ACOT Online Crop?
Challenges. Fast Scraps. Sales. Games. Prizes. Special Give-Aways. Fun.

What should I do to get ready for the Crop?
Read what these tried and true ACOT croppers have to say about our online crops, they have some real life experiences.
What if I sign up but can't actually make it to the Crop?
That's ok. We understand. Be sure to check in after the Crop to browse the Gallery; hundreds of new layouts will be posted there.
Why should I join ACOT's Online Crop?
Because you will have so much fun, meet other croppers, perhaps win a few prizes, get motivated and inspired to get some scrapping done!! Just ask the hundreds of croppers who have attended our Online crops in the past.
How can I be notified of updates to the Online Crop as well as other interesting happenings and events at ACOT?
Susbcribe to our FREE weekly Newsletter for weekly information in your email box from ACOT.
---
---