Now this is the start of the hybrid one I am working on. The block is not quiet 4". I decided to make this one in the colors of my kitchen and place some frequent used recipes on it. When it is done I will be leaving it out on the counter.
sorry these are blurry - the camera was apparently not happy with me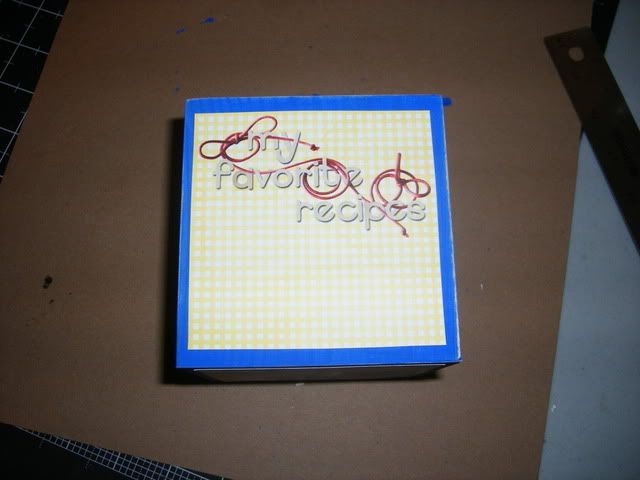 the block is painted with normal acrylic paint and then distressed with sandpaper - especially on the edges. The digi part is the papers, recipes, letters and a few ribbons - especially those worked into the lettering. I used digital templates on a few of the sides to show how easy that can be done. They were printed on a laser printer on cardstock.
The plan is to add ribbon, flowers and embellishments like I did on the Christmas one. I will be covering the block with a thin layer of Mod Podge before embellishing to make sure it doesn't get messed up in the kitchen. You may also do this with the first one - though I did spray it with a sealer after adding the photo corners.