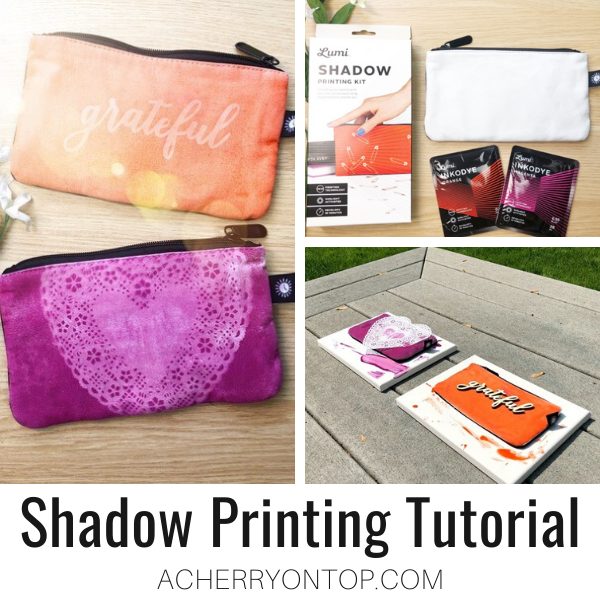 Here is a fun summer craft for you or the kids! Design a canvas pouch using sunlight, any flat object, and dye. This inkodye by Lumi is specifically formulated to develop its color when exposed to sunlight. So whatever you put on top of the pouch, that part with remain white. You could use flowers, leaves, stencils, die cuts, stickers - so many possibilities!
---
This shadow printing kit contains:
one canvas pouch (white on one side, black on other side)

magenta inkodye packet

orange inkodye packet

inkowash detergent packet

acrylic overlay

instructions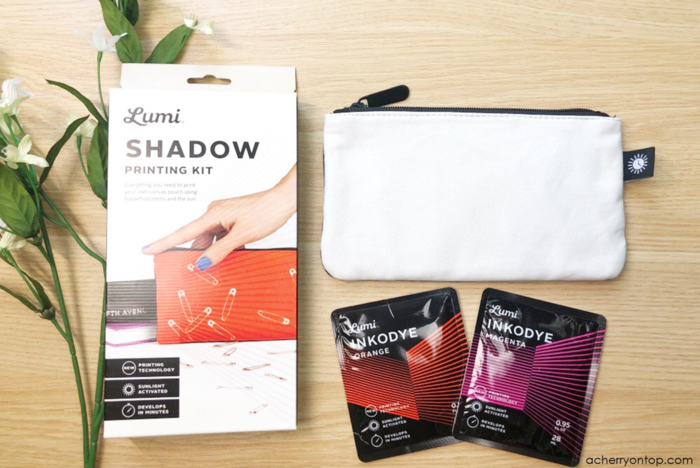 ---
Directions: (the included instructions are more detailed, but here is a simplified version!)
1) Find a place away from sunlight to do this project. Set your canvas pouch on a surface you don't mind getting messy, and that is sturdy enough to carry outside.
2) Choose which color packet you want and shake it up a bit. Bend it back and forth a little and snap it open. In my video you can see how I did this with great finesse. Ha! You only need one packet for the pouch, so you can save the rest for another project like a canvas tote or shirt even. Or you could try doing a little of both and see how that looks! 
3) Spread the dye around using the packet itself or a foam brush. Make sure to get all the edges!
4) Dab any extra off with a paper towel, then place your object(s) on top of the pouch. I used a lace heart doily and the grateful wood piece from the Pocket Frames collection. If your object is light and may blow off with the wind, use the included acrylic overlay to lay on top of it.
5) Set your pouch out in the sun for 12 minutes. If it's a cloudy day it may take 20-30 minutes. Bring it inside away from the sunlight and take off your objects.
6) You're almost done! In order to set the dye you need to machine wash it with the included inkowash detergent. And that's it!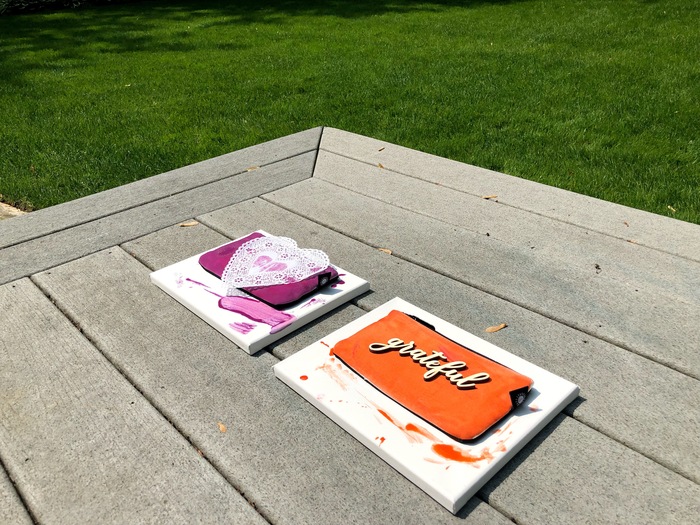 Note - the magenta color is more purple in my opinion, but still a nice shade. They looked really vibrant outside, but then after washing they faded a little. I also could tell where I didn't spread the dye evenly and it was a little splotchy. But I think they turned out cute! And I used the leftover ink to make a tote! :)  -Rachel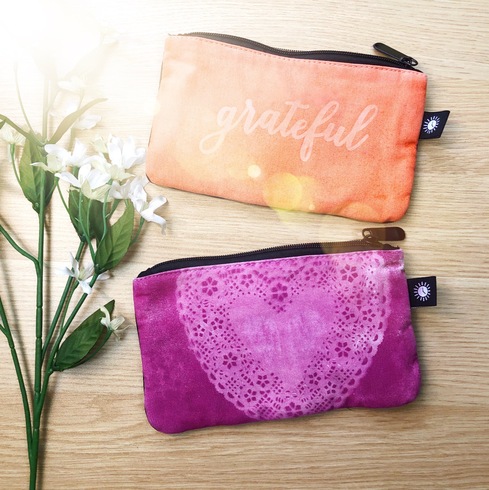 ---
You may also like:
---