I've been scrapping since 2000, which means I've been collecting supplies for 20 years!  The thing about this hobby, is they come out with fantastic supplies faster that I can use them, so I've got a range of stash that spans those two decades. I love using the latest and greatest products, but I have a fondness for my older stuff too, so I usually try to include both on my pages.
As a guest designer, I was invited to choose some new supplies from A Cherry on Top. For my first layout, I used Crate Paper's lovely new collection, Fresh Bouquet.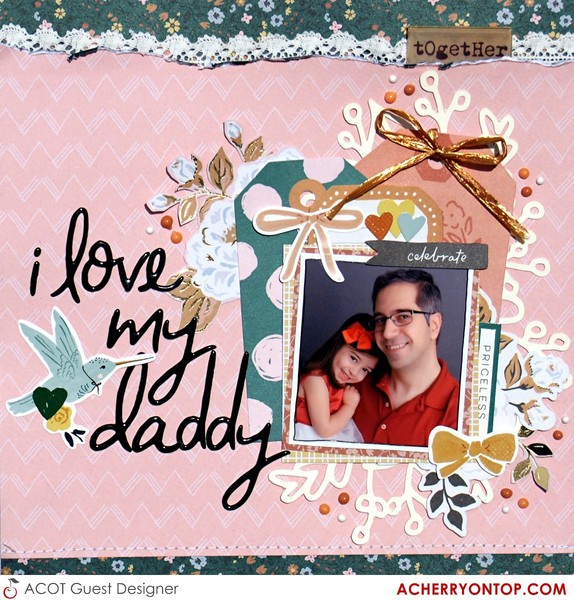 I scrap 8 x 8, so I like to order the 6 x 8 pads, which I used on this layout. I also got a few sheets of 12 x 12 paper to serve as backgrounds, since the 6 x 8 pages aren't quite big enough. Once I chose the Fern Paper for my background, I tore the edge of the top and added strips of the floral Heartfelt Paper from the 6 x 8 pad at the top and bottom. I always add hearts to the pages I give away, and I added some hearts from the Fresh Bouquet Sticker Sheet to one of the tags tucked behind the photo.
I think different textures add so much interest to my layouts, and I found a piece of pretty lace to tuck behind the torn paper. That "together" element is made of glass, and it's an old embellishment from my stash. Believe it or not, the package said it was from 2003! I don't think it looks too old! The ribbon I tied to the tag is also pretty old. I saved it from a gift I had received a few years ago. I save all kinds of things that I might find useful for my scrapping!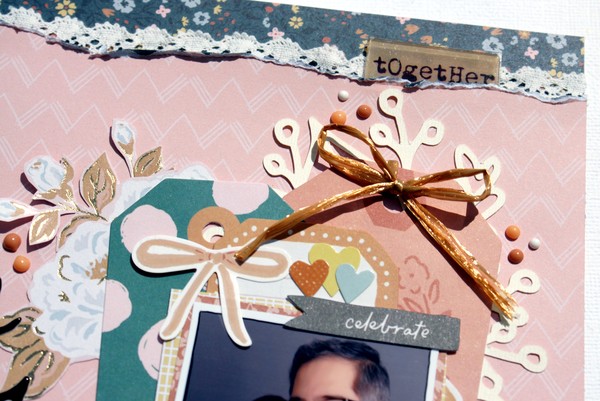 I love to layer elements, and I started off with a Paper Issues cut file and then layered some tags and other ephemera and stickers from the Fresh Bouquet Ephemera pack and the Fresh Bouquet Sticker Sheet. I layered my photo on top of two papers from the 6 x 8 pad (the patterns called Cherish and Keepsake).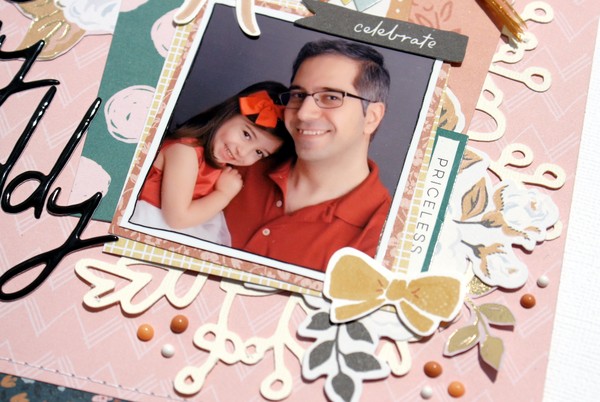 The Fresh Bouquet Puffy Alpha Thickers make such a pretty cursive title!  The hummingbird and a sweet little heart and flower, all from the Fresh Bouquet Sticker Sheet were perfect to add to the open space in my title. I needed some flowers for the left side of my page, so I fussy cut some from the Flora Paper in the 6 x 8 pad. This paper has beautiful gold foiling on it which adds a lovely shimmer.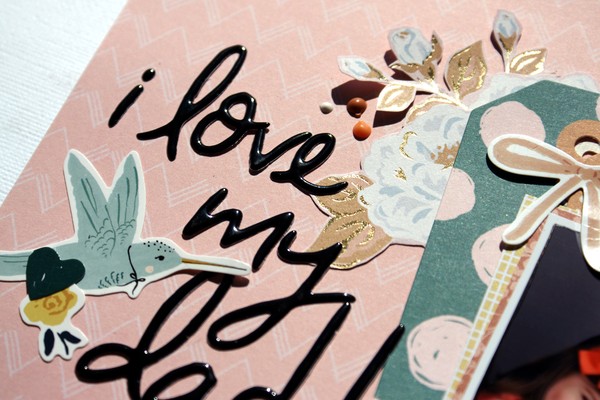 As a finishing touch, I added some Nuvo Vintage Drops in coordinating colors. I love adding enamel dots to my page, and Nuvo Drops, which come in a variety of colors and textures, are a great alternative. I especially love that you can control the size of the dots, which is especially important on my 8 x 8 pages.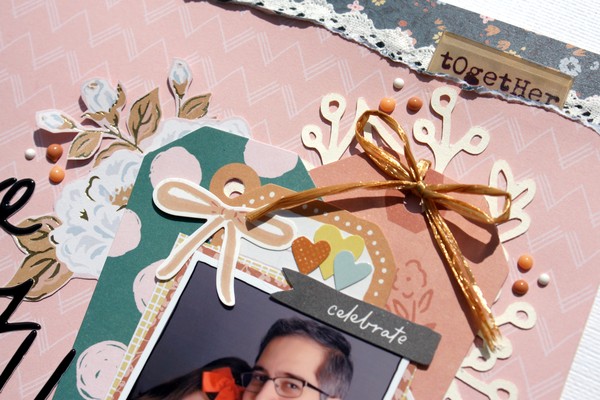 I hope I've given you some ideas for using this beautiful new collection by Crate Paper, and I hope you've inspired you to mix old and new stash on your page!
---