****OUR WINNER THIS MONTH IS.........(drum roll)...........Heather/scrappininAK (#11)

Congrats Heather and a $5 GC is heading your way!!!!!
I'm a day early but I have a very busy weekend and thought I'd better do it now!! 
* For Paper or Digi & Hybrid scrappers and card makers.
* Due Date: NOVEMBER 30th 11:59 pm EST
* Multiple entries are allowed.
* There will be a random drawing from all participants who have completed the challenge for a $5 ACOT GIFT CERTIFICATE!!
* You must use 5 out of the 10 elements on your layout or card.
* Please list which elements you chose to use in this thread with your link to your project! If the element is small please point it out!
* Have fun and post your projects in this thread.
*****EXTRA ENTRY TWIST*****You can combine this supply challenge with one other NOVEMBER Challenge that allows you to combine!! Please tell me the other challenge you used & you will earn an extra entry in the random drawing!!
Here is your list this month!
fabric
doily
fibers
gray color
jewels
metal 
tag
misting
circles(3)
words printed on your background paper
& Here is my example! I used fabric, doily, fibers, gray, metal, tag, circles(3), and the words on bg paper.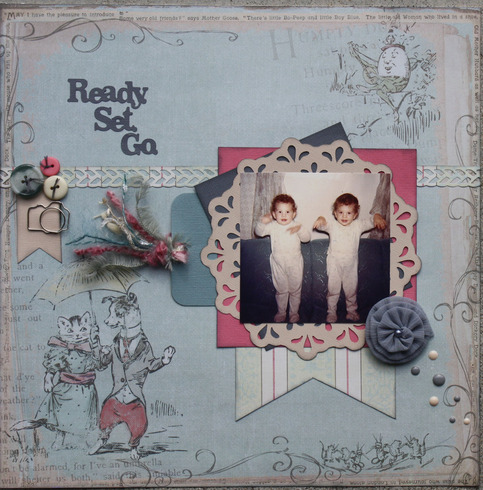 Participants:
scrappininAK
stateless
Christi S.
Retiree3
Deanna13
sweetsour***TWIST
mom2ellabell***TWIST
scrappininAK***TWIST
scrappininAK
2boysma
sweetsour***TWIST
keatonsgtgram
Sara M.
Tammey***TWIST
jcsmaestra
jcsmaestra
jcsmaestra
Yankeegirl***TWIST
jcsmaestra
jcsmaestra
blbabe1234
mom2ellabell***TWIST
average_kim
emmapaige
Art_Teacher
mom2ellabell***TWIST
Christi S.***TWIST
Sandi0805
EmtAimee734