****************OUR WINNER THIS MONTH IS...

karen c. *

****CONGRATS!! U WILL RECEIVE A $5 GC SHORTLY!*****
THANKS TO EVERYONE WHO ENTERED! I DID NOT DO A GOOD JOB LEAVING LOVE IN THE GALLERY IN FEBRUARY!! I'LL DO BETTER THIS MONTH!
So for this month…What's on TV? M*A*S*H
M*A*S*H is an American television series developed by Larry Gelbart, adapted from the 1970 feature film MASH (which was itself based on the 1968 novel MASH: A Novel About Three Army Doctors, by Richard Hooker). The series, which was produced in association with 20th Century Fox Television for CBS, follows a team of doctors and support staff stationed at the "4077th Mobile Army Surgical Hospital" in Uijeongbu, South Korea during the Korean War.
The series premiered in the U.S. on September 17, 1972, and ended February 28, 1983, with the finale, "Goodbye, Farewell and Amen", becoming the most-watched and highest-rated single television episode in U.S. television history at the time, with a record-breaking 125 million viewers (60.2 rating and 77 share),[1] according to the New York Times.[2] It had struggled in its first season and was at risk of being cancelled.[3] Season two of M*A*S*H placed it in a better time slot (airing after the popular All in the Family); the show became one of the top 10 programs of the year and stayed in the top 20 programs for the rest of its run.[3] It is still broadcast in syndication on various television stations. The series, which depicted events occurring during a three-year military conflict, spanned 256 episodes and lasted 11 seasons.
The Challenge, at least one photo must show one or more of these letters M,A,S,H
Rules:
* You may combine with ONE other FEBRUARY challenge that allows it 
*
Multiple entries are allowed.
But please limit it to 3
.
* For layouts only
* Due Date: LAST DAY OF THE MONTH,11:59 PM EST
*There will be a random drawing from all participants who have completed the challenge for a $5 ACOT GC. 
I can't wait to see what you do! HAVE FUN!!
Here are a couple from my gallery!
This layout shows a "S" and "A" in the sign above our heads.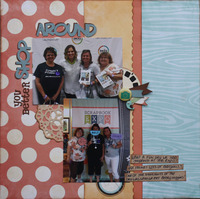 and this layout shows "M", "A", and "S". It's hard to see but the bridge had it's name on it.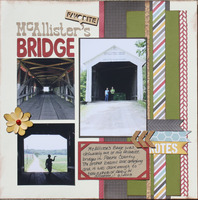 PARTICIPANTS:
Deanna13
Deanna13
mgehrke
1scrappymom
mommyribs
Deanna13
blfonty
blbabe1234
Retiree3
ncokely
Yankeegirl
Tammey
1scrappymom
shoorn
Sherelm
DolphinSoul
babyblueangel_30
Stateless
karen c. #19 WINNER!!
keatonsgtgram
Sandi0805