Update: -Tracy- is the winner! I'll pass your name on to Heidi for your gift certificate. Thanks to everyone who played along!
Hi everyone!  For my first guest designer challenge, I am challenging you to use layering and dimension in your layouts -- specifically in an embellishment cluster.  In this example layout, I used a variety of cardstock stickers in the embellishment cluster above my pictures.  I layered the stickers over each other, using pop dots on the stickers that were on top of the embellishment cluster.  It's a great way to arrange a number of stickers that you like on your layout.  I hope you give it a try.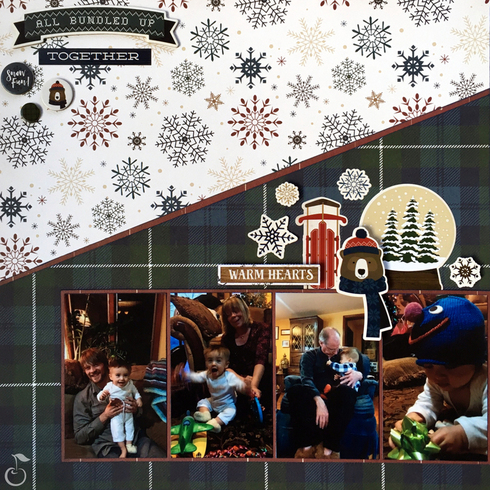 To be eligible for a $5 ACOT gift certificate, post your layout to this thread by the end of the month.  One entry per participant, and your layout can be combined with one other challenge that also allows combining (please note which challenge it is when you post).  I can't wait to see what you create!