Omg I LOVED all of the wonderful layouts and cards here! Thank you to everyone that participated! I enjoyed seeing all of the ways you got your inspiration and all of your amazing and creative work!

Because I had over 20 participants I will be choosing two winners!

Winner #1, chosen using the iPhone app RandomNum, is…
#5 Scrapqueen141

Winner #2, chosen using the iPhone app RandomNum, is…
#16 Deanna13

Congratulations to both of you! I have sent out your gift cards so please let me know if you don't receive them.
---
The holiday season is upon us, and one thing that we see a lot of this time of year is… gift cards! And gift cards don't have to be boring with just a store logo on them, they can come with so many imaginative and creative designs! Fussy me has to go and look at all the possible designs available when I pick out a gift card for someone. I love to look at all the selections and match a great gift card design to the event and person that I'm buying it for. That's just how I roll lol.
Below are some images of gift cards that I picked out that have fun and inspiring designs: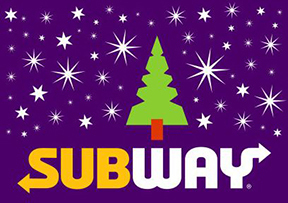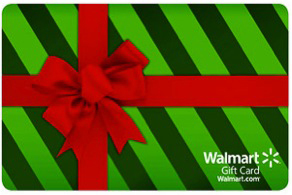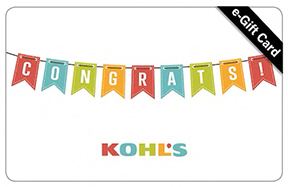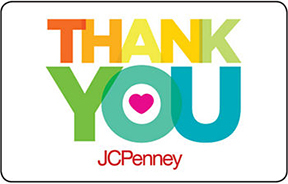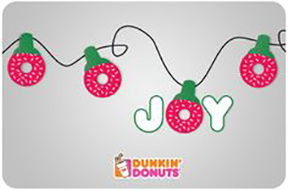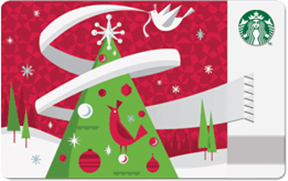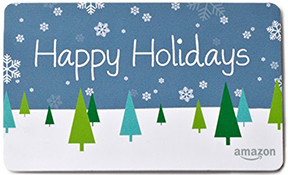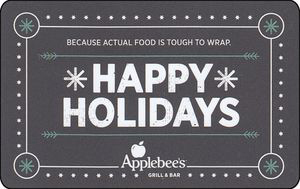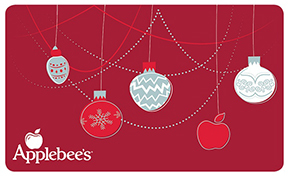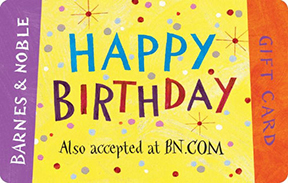 Your challenge is to pick a gift card from the selection above and use it for inspiration for your layout, card, or craft project. You can be inspired by any aspect of the gift card… the colors, objects on the gift card, and/or the design itself. Please let us know which gift card image you chose and what it was about it that inspired you. And most of all… have fun!
Open to paper, digi, hybrid, cards, crafts, or whatever this inspires you to create.
You many put in as many as five submissions, 
as long as each submission uses a different gift card for inspiration.
You may combine with one other challenge that allows combining.
This would normally run through the end of December, but usually because of the holiday rush I like to give some extra time so I am going to run this into the beginning of January. Post your submission to this thread by midnight (whenever midnight is for you) January 8th and a random winner of all participants will receive a $5 ACOT GC from me!
This way you have an extra weekend in there after the New Year! My Christmas gift to all of you! Lol!
Here is my page. I was inspired by the Subway gift card. I just loved the whole look of the dark purple background with the white snowflakes and the big green Christmas tree against it. The pic is of Maddie on Christmas Day when she was 3 years old.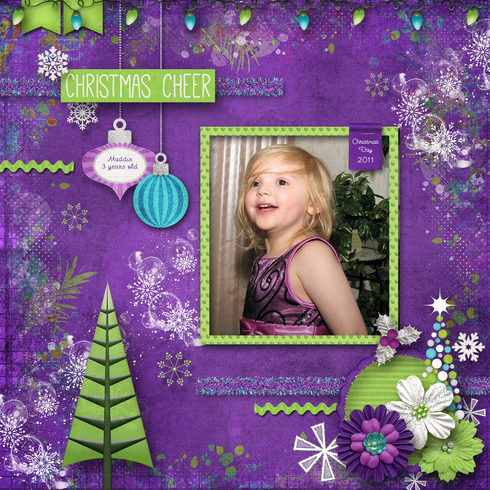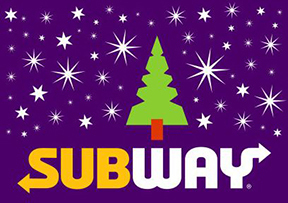 Participants:
1. Retiree3
2. Deanna13
3. mrozwood
4. Tammey
5. Scrapqueen141
6. 1scrappymom
7. Retiree3
8. Deanna13
9. keatonsgtgram
10. keatonsgtgram
11. Deanna13
12. shoorn
13. keatonsgtgram
14. scrappinmom99
15. shoorn
16. Deanna13
17. ScrappyDistractions
18. ScrappyDistractions
19. Retiree3
20. JAire
21. scrappinmom99
22. Deanna13
23. mrozwood
24. mrozwood
25. mrozwood
26. scrappinmom99
27. Retiree3
28. ScrappyDistractions
29. blfonty
30. DN in MN