WOW you cherries did an awesome job using up what you posted!!
The winner of the challenge, according to random.org is......scrappinmom99 (Anne-Marie)
. Congrats!  I just purchased your gc, enjoy!! 
Hey cherries!  It's been a while since I hosted a challenge in the MB, thought I'd surprise everyone with a new challenge mid-month!  I'm going to run this through the end of April and I hope you'll play along 
So this isn't an original idea, but I've enjoyed playing along with the Use it or Lose it challenge and similar ones in the past.  What this challenge will be is that I want you to dig DEEP into your stash and take a picture of an item you've had for
at least one year
...something you had to have but haven't used either at all or very little.  Your challenge will be to keep that item out and use it as many times as you can on a project for the duration of the challenge.  The item will be of your choosing...maybe it's a stamp set that caught your eye and is still in the package, or a package of die cuts or flowers. I'm not asking you to lose it at the end...just use it
  I think you get the idea, but just ask if you have a question.
I'd like to ask each cherry to
save a spot in this thread with a picture of your item.
  Each time you have a project to enter, please edit your original post and keep all your entries together. 
Here's the item I chose from my stash, I've had these Simple Stories Life Documented word strip stickers for years, and it's been years since I used them...but I can't part with them LOL  Time to use them!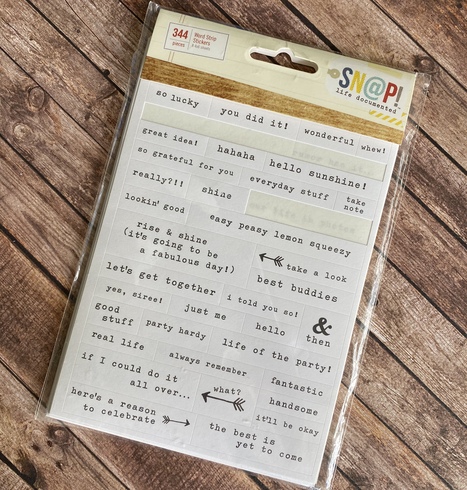 And here's my sample, I used THREE of the word strips....it's a start!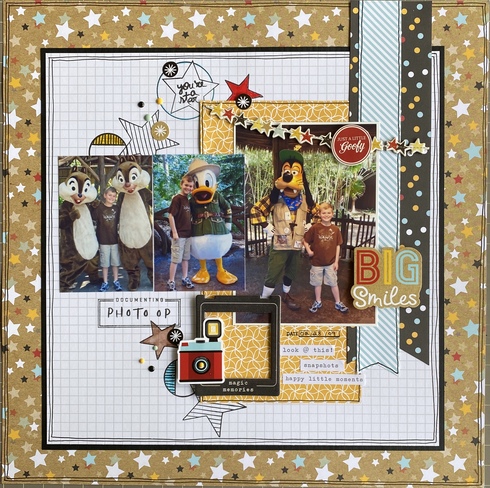 Rules:
Open to layouts and cards, must be NEW work posted in the gallery
Save your spot in this thread and post a picture of the item you're using up.  Please edit your post to add each of your entries.
The item you took a picture of must clearly be seen on each entry.
Share as many projects as you'd like, but I will limit each cherry to 3 entries for the drawing
You can combine each entry with one other challenge that allows.
Deadline is midnight, April 30, 2020
A random winner will be picked to receive a $5 ACOT gc from me
Most importantly, have FUN and use it UP!